On 24/2/22 we formalised two new members of our fleet.
Our new Sykes 4/x+ has been formally christened the Kathy Macrow, for our current treasurer and long-serving committee member who has been a member since 2009. In addition to all her high-level administration for the club, she runs the Tiger social rowing program, a key cornerstone of our goal to make rowing accessible to a broad spectrum of commitment levels and ability.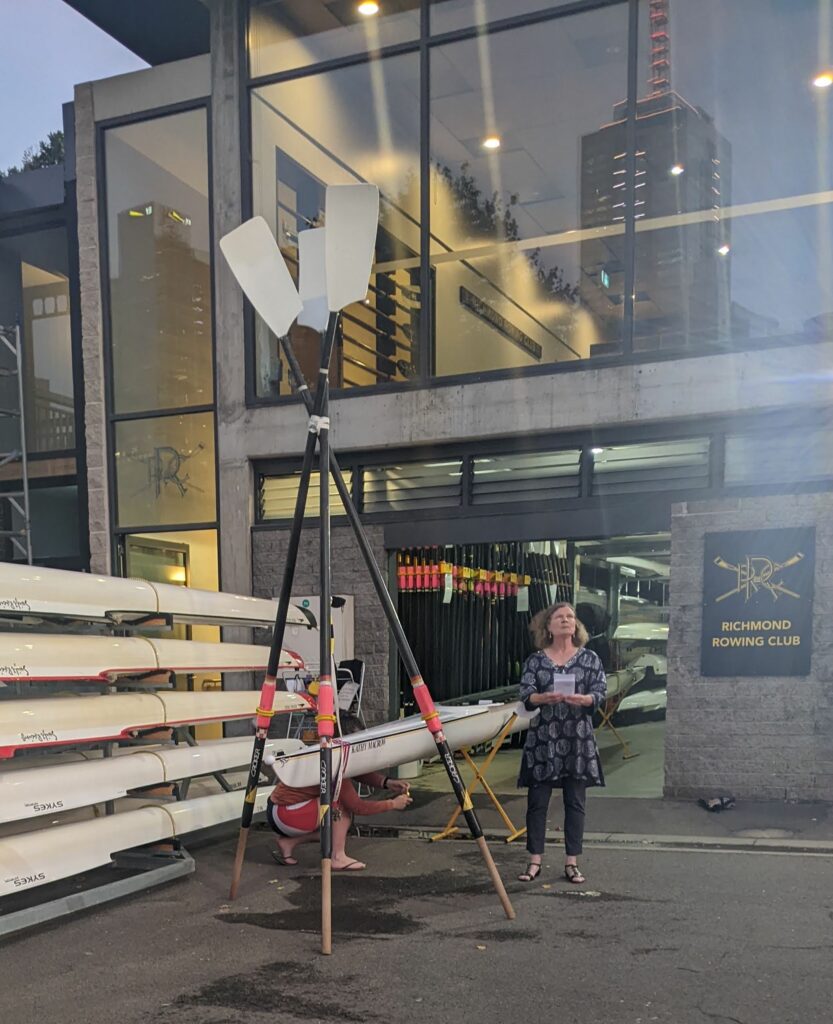 Hail, Poseidon,
Holder of the Earth
dark-haired lord
O blessed one
be kindly in heart and help those who voyage in ships!

Let it be known
From this day hence
This boat of ours
Is properly named
The Kathy Macrow

The Captain
We doubled down on our off-cycle opportunistic purchase by de-naming the TBFKDB, to christen our new Empacher 8+ ('The Glendalough') the Derek Begg. A member since 2004, Derek has served in many capacities on & especially off the committee, and is presently coaching & coxing for the men in their '21-'22 seasonal incarnation as a big boat squad.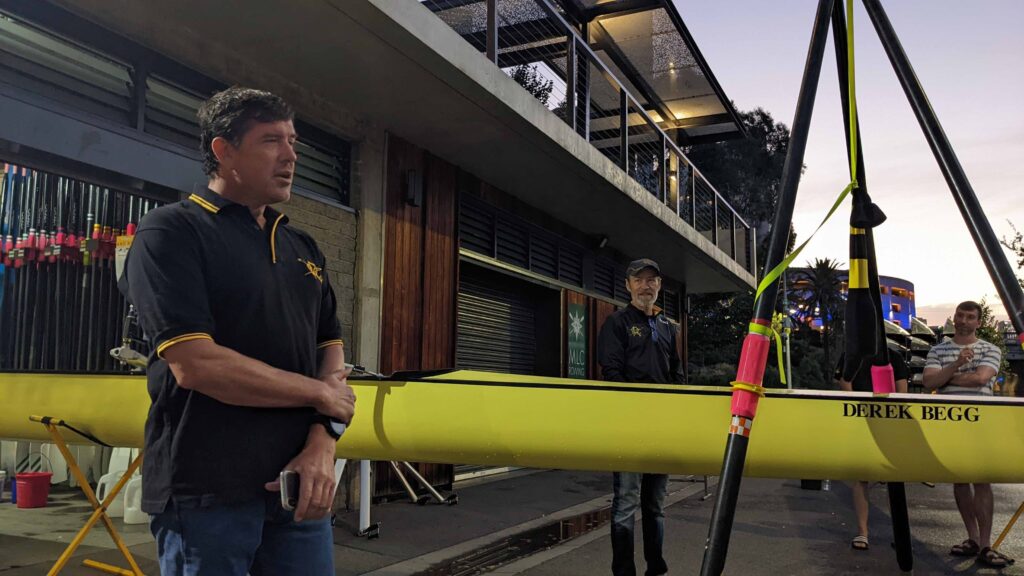 Across the faraway ocean
Across the faraway sea
Across the land
And across the waters
Poseidon, hear my plea

Divine ruler heed my call
Answer me true
In the light of day
Or in the dark of night
Lend me your strength
Your power
And your will to fight

Let it be known
From this day hence
The boat that was
The Derek Begg
Shall no longer hold this name

Let it be known
From this day hence
This is the boat
That shall carry that name

The Captain