We were greeted by a gorgeous sunrise when we arrived at Footscray Rowing Club on Saturday morning, and Richmond members were keen to get the boats rigged and on water. The 800m Maribyrnong racing course is un-buoyed and hides a few sneaky turns, but with sunny skies and a light tailwind, conditions were excellent for racing.
The day started off with the Masters Women's 8 in a two-boat duel with Melbourne RC, in which both crews ended up with key equipment failures. That's what happens when you go hard! Thankfully the Richmond crew managed to row through all the chaos and came out winners. Along with a win in the FB4X+ it made for a successful day for the ladies.
The male crews also dominated their races with back to back Masters medals in the MM4X- and the MM4+, and the two male doubles crews (Jack H and Keith W in one, James M and Emil L in the other) winning their MC2X events.
Finally we had an explosion of bling with the mixed events, which proved extremely popular in all categories. Jack H and Ally D first won their X2X, soon followed by all 3 mixed quads winning their divisions! Finally the mixed 8 closed the events with a glorious win and the fastest time of the day (we even beat Mercs).
Well done to everyone who competed, volunteered, or cheered us on; it made for a great day and a memorable regatta!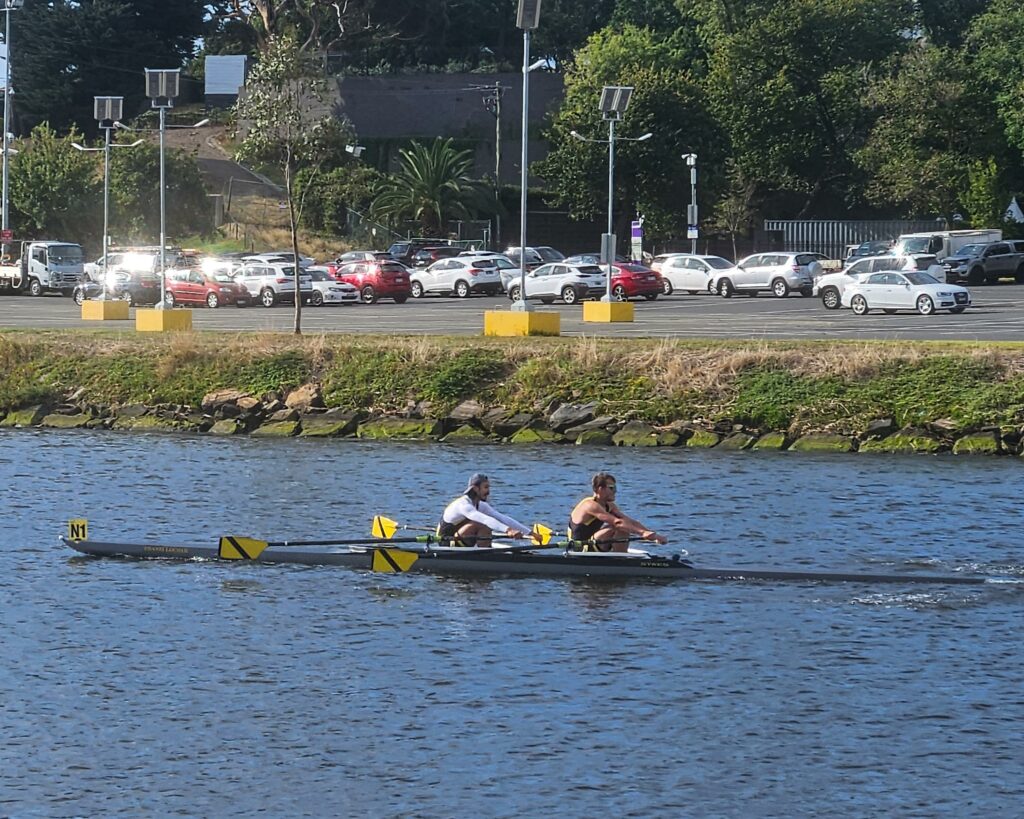 Wins
FM8+ Geraldine Goss, Louise Roberts-Bailey, Cynthia Masters, Shern Timmins, Charlotte May, Norah Finn, Sam Leslie, Sarah Houghton, Cox: Ally Dejaegher
MM4X- Pavel Oborin, Jack Hellerstedt, John Carey, Tim Foster
FB4X+ Lily Innes-Irons, Caley Manzie, Marie Bergmann, Kat Spinnler-Jenkins, Cox: Emily Bourke
X2X Jack Hellerstedt, Ally Dejaegher
MM4+ Jon Roberts, Richie Healy, John Carey, Tim Foster, Cox: Ally Dejaegher
X4X+ Kate Dyball, Helen Pearce, Tim Foster, Pat Cook, Cox: Pavel Oborin
X4X+ Emil Limansyah, James Merrett, Wan Emptage, Ally Dejaegher, Cox: Amy Catlin
X4X+ Keith Wong, Gerry Goss, Ben Wardle, Lily Innes-Irons, Cox: Jack Hellerstedt
MC2X Jack Hellerstedt, Keith Wong
MC2X Emil Limansyah, James Merrett
X8+ Pavel Oborin, Kate Dyball, Lily Innes-Irons, Amy Catlin, Ben Wardle, Helen Pearce, Pat Cook, Tim Foster, Cox: Ally Dejaegher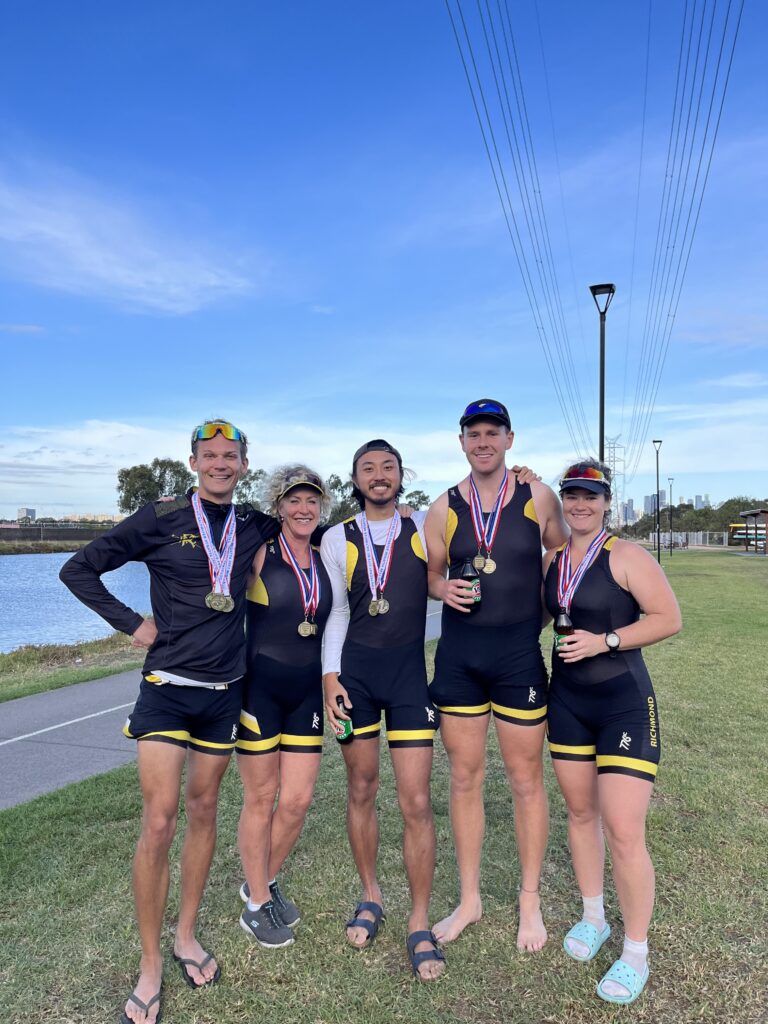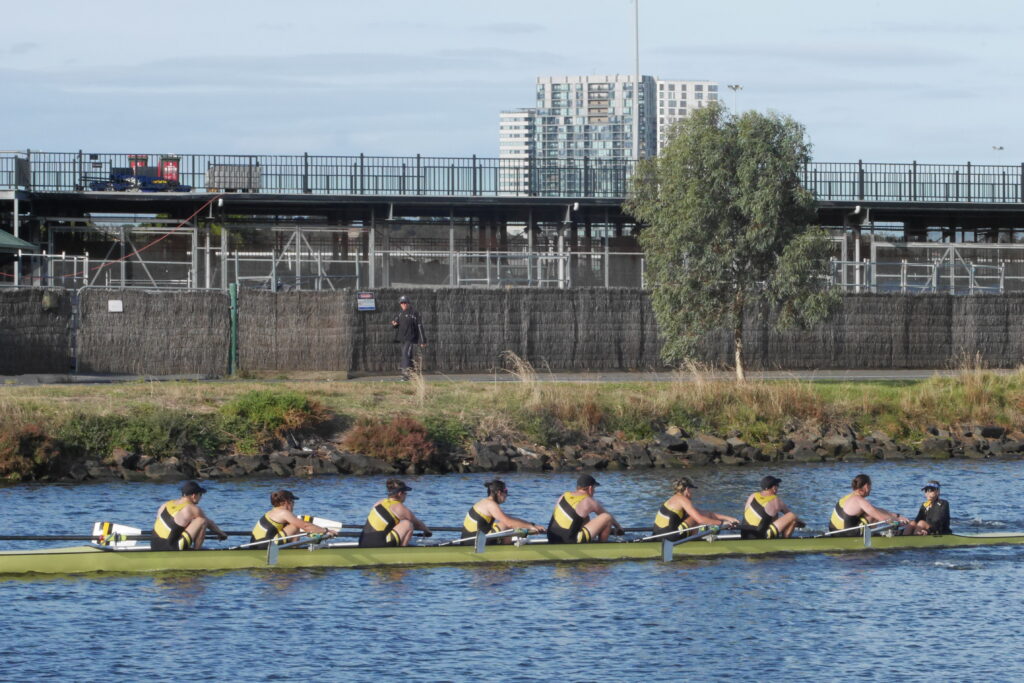 Thank yous
Kim Begelhole – For towing the trailer to and from Footscray, as well as preparing the trailer plan and supervising boatloading
Michael Gehling – For doing BRO duties
Amy Catlin – For keeping us in check for boatloading and unloading responsibilities and making sure people are held accountable
All our coxes

– Big thank you to everyone volunteering to steer our crews to the finish line!

Check out more photos of the day click this link