It's been a good year for RRC's participation in the VSA winter sculling series.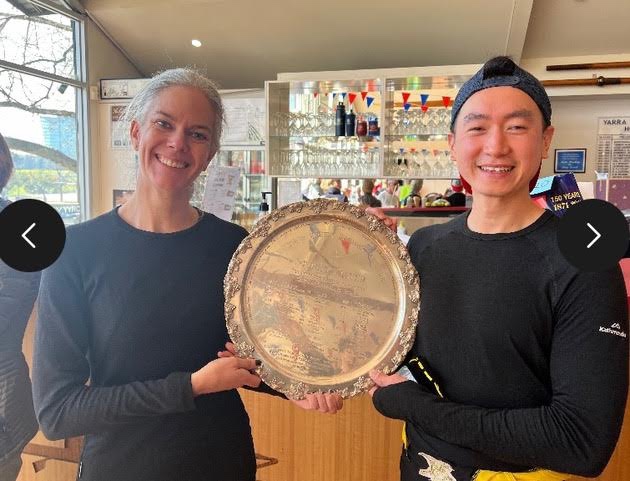 Congratulations to Emil Limansyah and Millie Cameron for winning the Dennis Cup and Ramsbottom Trophy for novice 800m racing this season, and Sarah Houghton for the Stokes Salver aggregate 2k racing points award.

Big thanks to the indefatigable Sue-Virginia, Michelle Joy as well as Leigh Sullivan, Susanna Mullner, and Lucci Meagher who volunteered their time for many of the Saturday races.

There's lots of results to parse on the VSA site for the rest of our club participants in the series: Helen Pearce, Phil Munson, Gerry Goss, Kirsty Fergie, Thomas Mckay, Christina Mills, Christine Sullivan, Susanna Mullner and Shern Timmins.