Unfortunately this regatta had a very inauspicious start, as Rowing Victoria abruptly decided to condense the 2 day regatta into just 1 day of racing on the Saturday. This resulted in chaos and confusion with crews, boats and accommodation all to be reshuffled accordingly. Masters Regattas are already challenging logistically, thanks to the extra layer of complexity with age categories. So the last minute decision by RV only added to the workload.
Massive thank you to Will Golding, Lucci Meagher and Michael Hedger for going through the whole tetris of entries and resource allocation not once, but twice! Your efforts were hugely appreciated.
Despite all this, we had a healthy contingent of RRC rowers eager to get on water and start racing on the day. We shivered our way through arctic conditions and drizzle, but were rewarded with a very welcome held start at the 1km mark. We also spotted Christine Sullivan in the starting block, as she was training for her Umpire Level 2 accreditation. Well done Chris!
Conditions were calm for racing and some great results started flowing in. Of particular note were the performances of Geraldine Goss, Kate Dyball, and Helen Pearce, who between them won medals for 13 events! A phenomenal achievement, congratulations.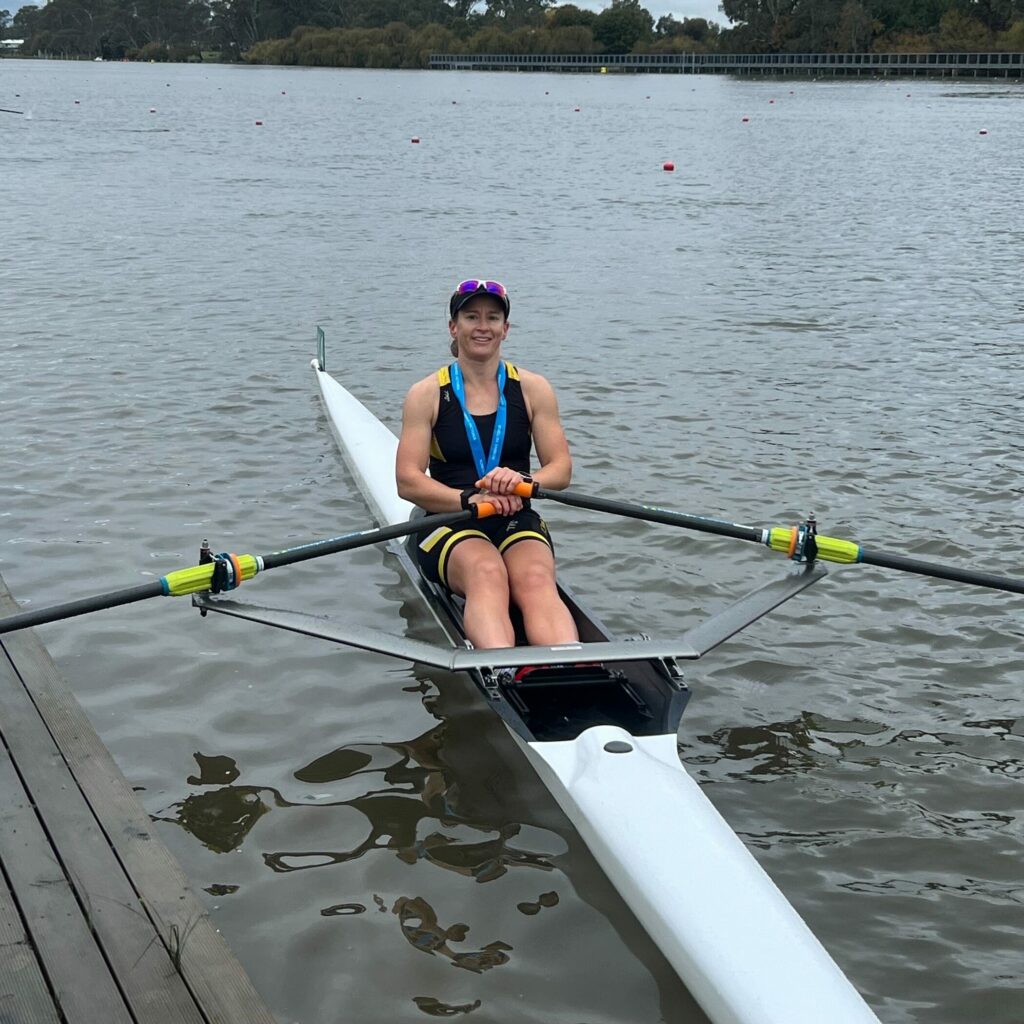 Results
FMAB1X
Gold
Kate Dyball
FMC4X-
Gold
Kate Dyball, Helen Pearce
(POWR MELB RCHMD Composite)
FMEK8+
Gold
Geraldine Goss
(MELB MUBC NRC BRC BANKS RCHMD Composite)
FMAB4X-
Gold
Helen Pearce
(APSM WENDB MELB RCHMD Composite)
FME4X-
Gold
Helen Pearce, Geraldine Goss
(MUBC MELB RCHMD Composite)
FMC2X
Gold
Kate Dyball
(APSM RCHMD Composite)
FMAD8+
Gold
Geraldine Goss
(CARM YARRA MELB WENDB POWR RCHMD Composite)
FMF2X
Gold
Geraldine Goss
(MUBC RCHMD Composite)
FMD2X
Silver
Geraldine Goss, Helen Pearce
MMAB4X
Silver
Jack Hellerstedt, Pavel Oborin, John Carey, Pat Cook
FMFK4X-
Silver
Geraldine Goss
(NRC BCRC NRC RCHMD Composite)
MMGM4+
Silver
Ray Dennis
(BANKS RCHMD Composite)
FMAB2-
Silver
Helen Pearce, Kate Dyball
FMAB2X
Silver
Helen Pearce, Kate Dyball
FMClub8+
Bronze
Wan Emptage, Louise Roberts-Bailey, Aline Dejaegher, Emily Bourke, Geraldine Goss, Amy Catlin, Kath Franklin, Beth Rosenberg, Cox: Sam Lincoln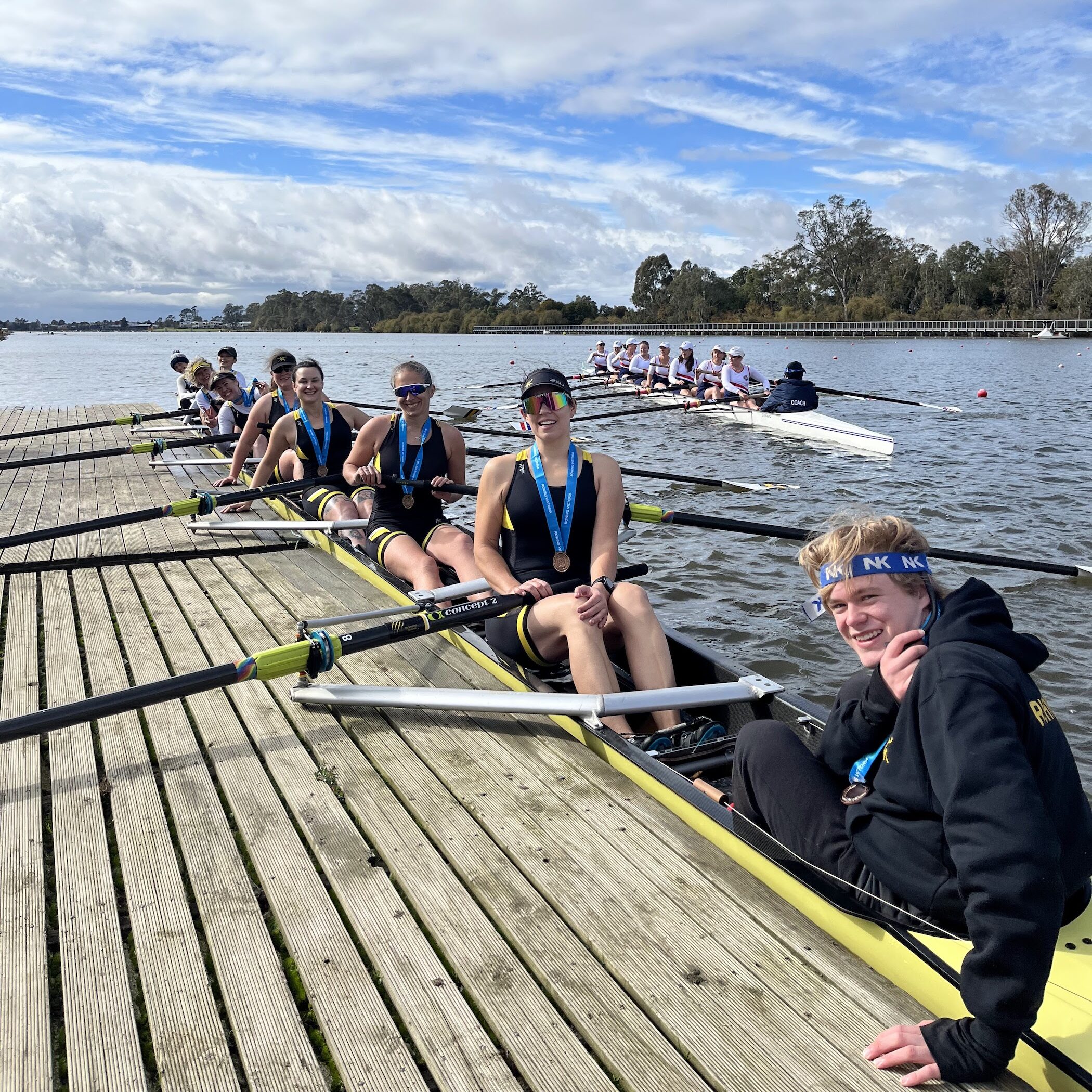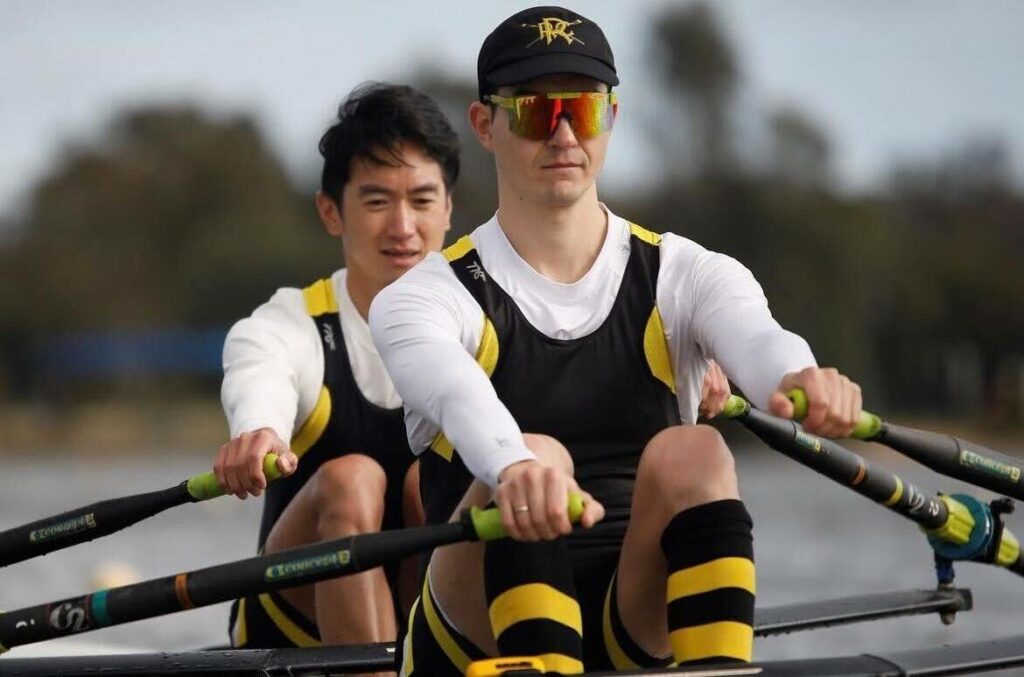 Thank you
Attendance at this regatta would not have been possible without the help and dedication of our wonderful volunteers. Thank you to Phil Munson and Leigh Sullivan for towing the trailer, Amy Catlin for organising attendance to boatloading/unloading, and a very special thank you to Emil Limansyah, who was present at the regatta centre at the crack of dawn to help other crews rig their boats, and stayed until the very end of the day when the trailer took off. You are the embodiment of club spirit, thank you Emil!
For more photos of the weekend, click here